Podcast: Play in new window | Download
Subscribe: Apple Podcasts | Android | RSS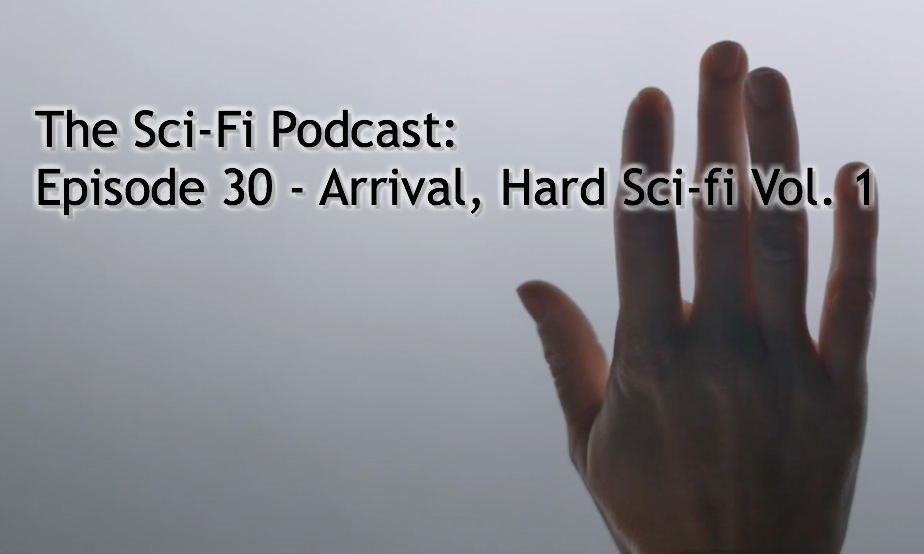 Welcome to The SciFi Podcast, a wretched hive of scum and villainy a bi-weekly podcast focused on in-depth discussion of all things Science Fiction. The SciFi Podcast features four hosts—Mattroid, Brain, Solo, and Station!—and frequent guests. Each episode we look at a science fiction theme or franchise and take the discussion where no show has gone before.
This episode we begin the Hard Sci-Fi volumes with our fist entry: vol. 1. We review and cover Arrival (2016), and elaborate on the concept of Hard Science-Fiction and it's importance in the genre. Did your expectations arrive, or did this movie leave you wishing you could change your destination? Let us know!
Theme music courtesy of I Hear Sirens, featuring Matt on bass and Liz on keyboard. Hear more of I Hear Sirens ethereal, instrumental, post-rock at BandCamp. Podcast production and artwork Mattroid.
SHOW NOTES
Feature Review: Arrival (2016)
Mattroid – 9, watch it
Station! – 8.0, watch it at home (and mess with the video settings on your tv)
Solo – 8.0, watch it
Brain – 9.5, watch it
Check out The Mundane Manifesto here.