Podcast: Play in new window | Download
Subscribe: Apple Podcasts | Android | RSS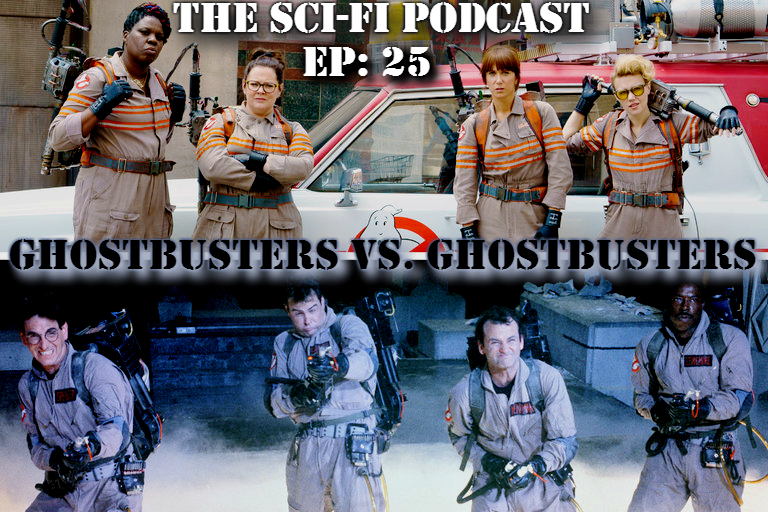 Welcome to The SciFi Podcast, a wretched hive of scum and villainy a bi-weekly podcast focused on in-depth discussion of all things Science Fiction. The SciFi Podcast features three hosts—Mattroid, Solo, Brain, and Station!—and frequent guests. Each episode we look at a science fiction theme or franchise and take the discussion where no show has gone before.
Who you gonna call? The question should probably best be posed differently: When you call the ghostbusters, will you use a payphone or a smartphone? In this spooky episode, Brain, Station! and Mattroid discuss the differences between the original Ghostbusters movie and the recently released, female-fronted version. Which do you prefer and why? Let us know in the comments section.
Theme music courtesy of I Hear Sirens, featuring Matt on bass and Liz on keyboard. Hear more of I Hear Sirens ethereal, instrumental, post-rock at BandCamp. Podcast production and artwork by Mattroid. Additional tracks by Infectious Grooves. Check out Stewart Craig's amazing artwork at www.stewartmortimer.deviantart.com.