Podcast: Play in new window | Download
Subscribe: Apple Podcasts | Android | RSS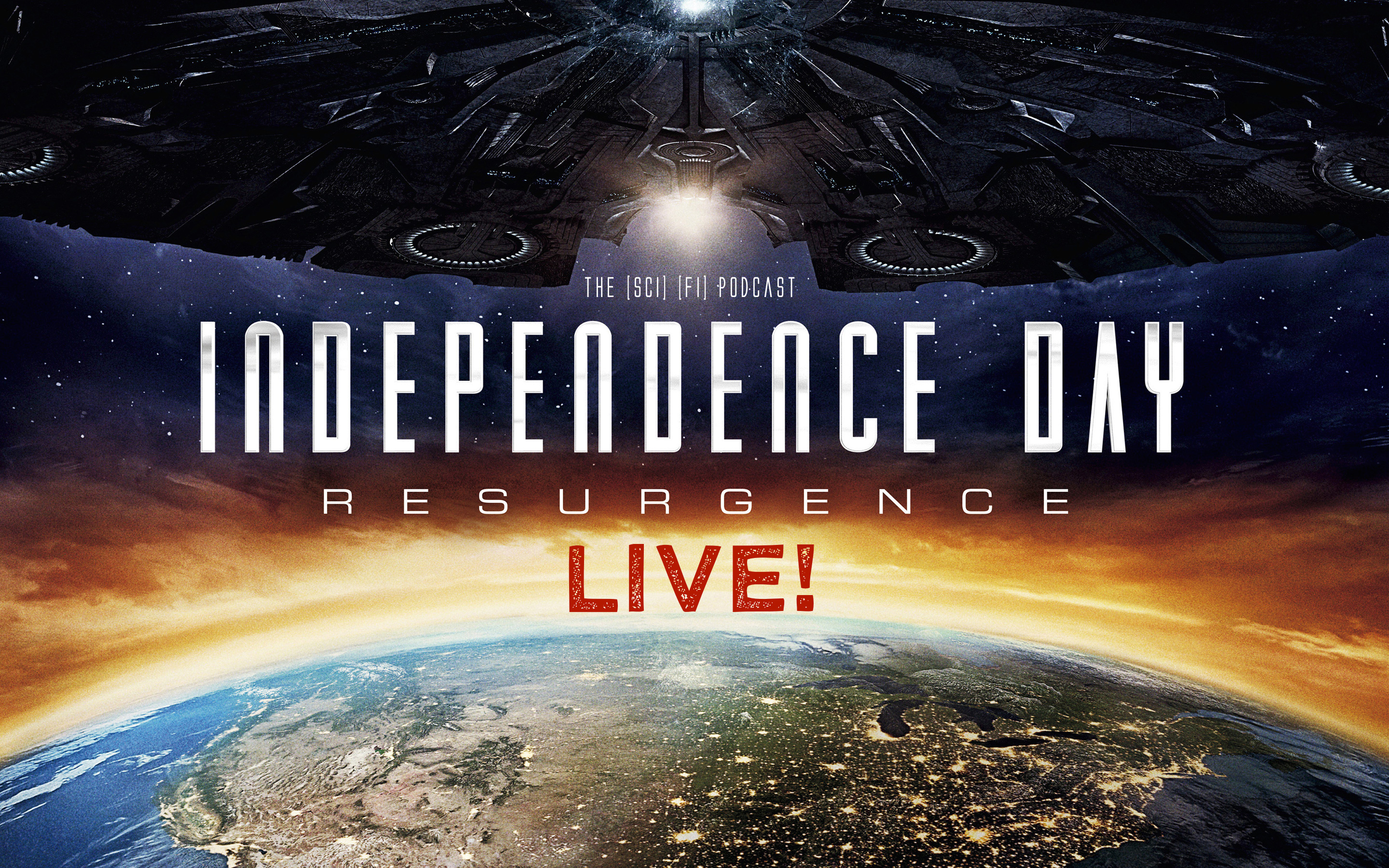 Welcome to The SciFi Podcast, a wretched hive of scum and villainy a bi-weekly podcast focused on in-depth discussion of all things Science Fiction. The SciFi Podcast features three hosts—Mattroid, Solo, Brain, and Station!—and frequent guests. Each episode we look at a science fiction theme or franchise and take the discussion where no show has gone before.
It's been 20 years since aliens landed on Earth and picked a fight with Will Smith and the rest of the human species, and since our victory they've been plotting and scheming on returning to our planet to finish the job they started in the 90s. Does humanity prevail? Is a Will Smith-less cast strong enough to hold up such a huge sequel? Did you like this movie or not? Let us know in the comments section.
Theme music courtesy of I Hear Sirens, featuring Matt on bass and Liz on keyboard. Hear more of I Hear Sirens ethereal, instrumental, post-rock at BandCamp. Podcast production and artwork by William Solo Jr., and Mattroid.
Show Notes:
This episode was recorded live from JCW's restaurant in Lehi, Utah. No edits were made in the content, and for that, we're somewhat sorry. The episode is brought to you by Audible; get a free 30-day trial at www.Audibletrial.com/sci and have a blast.
Ratings and Recommendations:
Mattroid – 2, Don't see it
Solo – 2.5, Don't see it
Brain – 1, Don't see it
Station! – 4, watch it once