Podcast: Play in new window | Download
Subscribe: Apple Podcasts | Android | RSS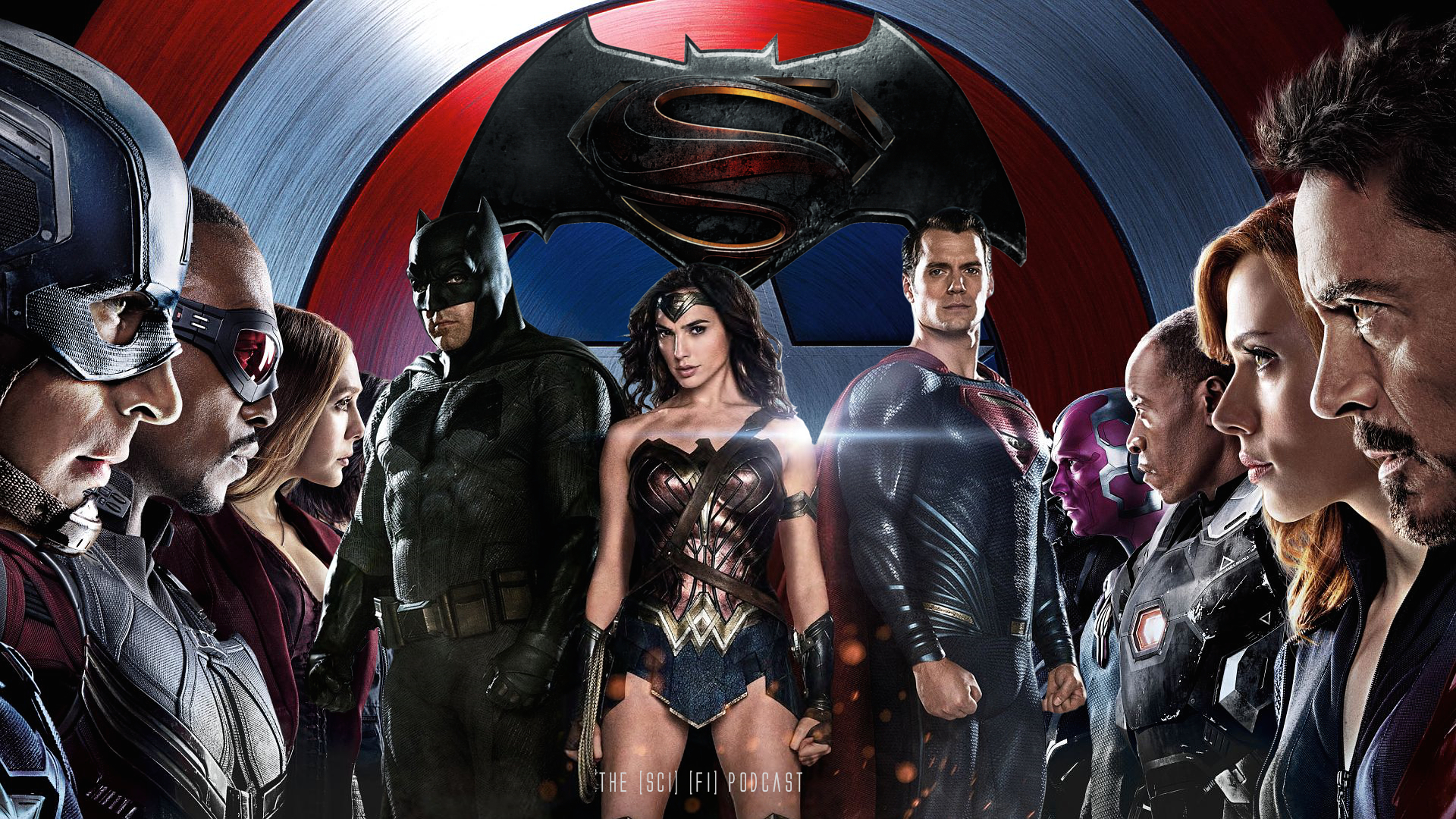 Welcome to The SciFi Podcast, a wretched hive of scum and villainy a bi-weekly podcast focused on in-depth discussion of all things Science Fiction. The SciFi Podcast features three hosts—Mattroid, Solo, and Station!—and frequent guests. Each episode we look at a science fiction theme or franchise and take the discussion where no show has gone before.
Capes, caps and claws – it's superheroes against superheroes, with nothing but principled beliefs standing in the way of maximum carnage. Did your favorite superhero show in one of these movies? Did these movies flop or fly with you? Let us know in the comments section, below.
Theme music courtesy of I Hear Sirens, featuring Matt on bass and Liz on keyboard. Hear more of I Hear Sirens ethereal, instrumental, post-rock at BandCamp. Podcast production by Mattroid. Artwork by SpaceWolf.
Show Notes:
Ratings and Recommendations from the hosts –
Batman vs. Superman: Dawn of Justice
Mattroid – 4
Station – 6
William Solo Jr. – 4.5
Brain – 4.5
Captain America: Civil War
Mattroid – 10
Station – 8.5
William Solo Jr. – 8
Brain – 9.5