Podcast: Play in new window | Download
Subscribe: Apple Podcasts | Android | RSS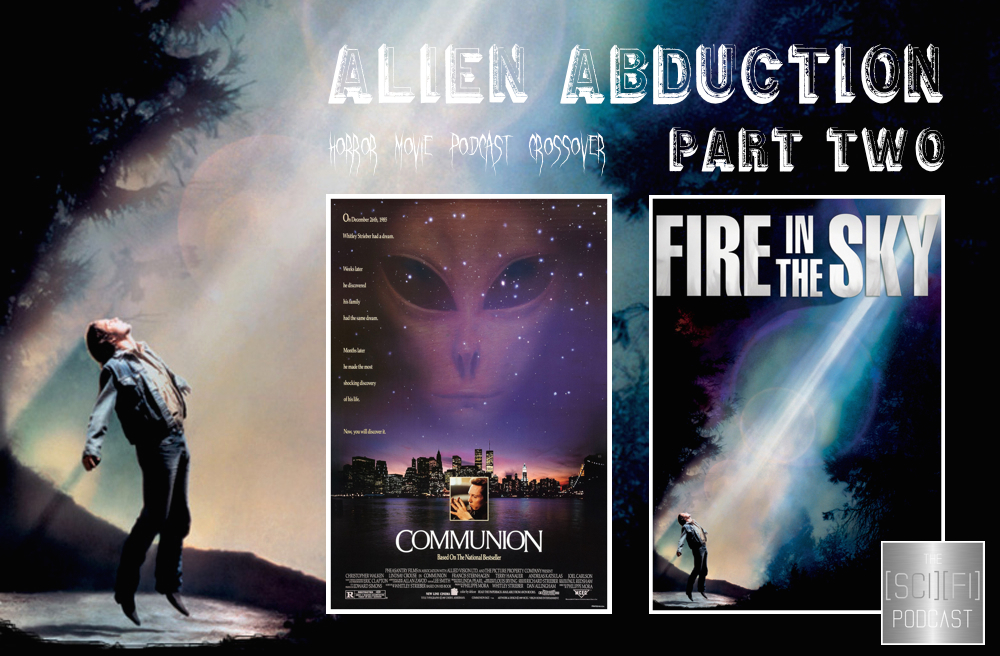 Have you ever wondered about the origins of the Alien Abduction sub-genre in cinema? Episode 116 of HORROR MOVIE PODCAST was Part 1 in a crossover with your loyal hosts here at The Sci-Fi Podcast. On that ep, the HMP hosts and special guest Mattroid, from TSFP, spent some time exploring the theme and reviewed the films Alien Abduction (2014) as well as Altered (2006). We capped off Part 1 with an excellent interview with filmmaker Eduardo Sanchez.
Part 2 of that series is now here! In this episode, HMP co-hosts Dr. Shock (known as Dave Bowman on TSFP) and Wolfman Josh (known as SpaceWolf on TSFP) join the crew of The Sci-Fi Podcast to review the creepy Communion (1989) and Fire in the Sky (1993).
Mattroid, now joined by the other TSFP co-hosts, continue the epic discussion of Alien Abduction, remembering classic movies in the genre, exploring the trope that is Alien Abduction, and utilizing our resident scientist–The Brain–as a sounding board for our hypotheses regarding the probability and plausibility of life OUT THERE and that life coming here. You also will not want to miss Station!'s hilarious review of Communion or the great discussion about Fire in the Sky.
To Probe, or Not To Probe? Let us know in the comments section.
Theme music courtesy of I Hear Sirens, featuring Matt on bass and Liz on keyboard. Hear more of I Hear Sirens ethereal, instrumental, post-rock at BandCamp. Podcast production by Mattroid. Artwork by SpaceWolf.

Let's take a peek at these ratings! I see you!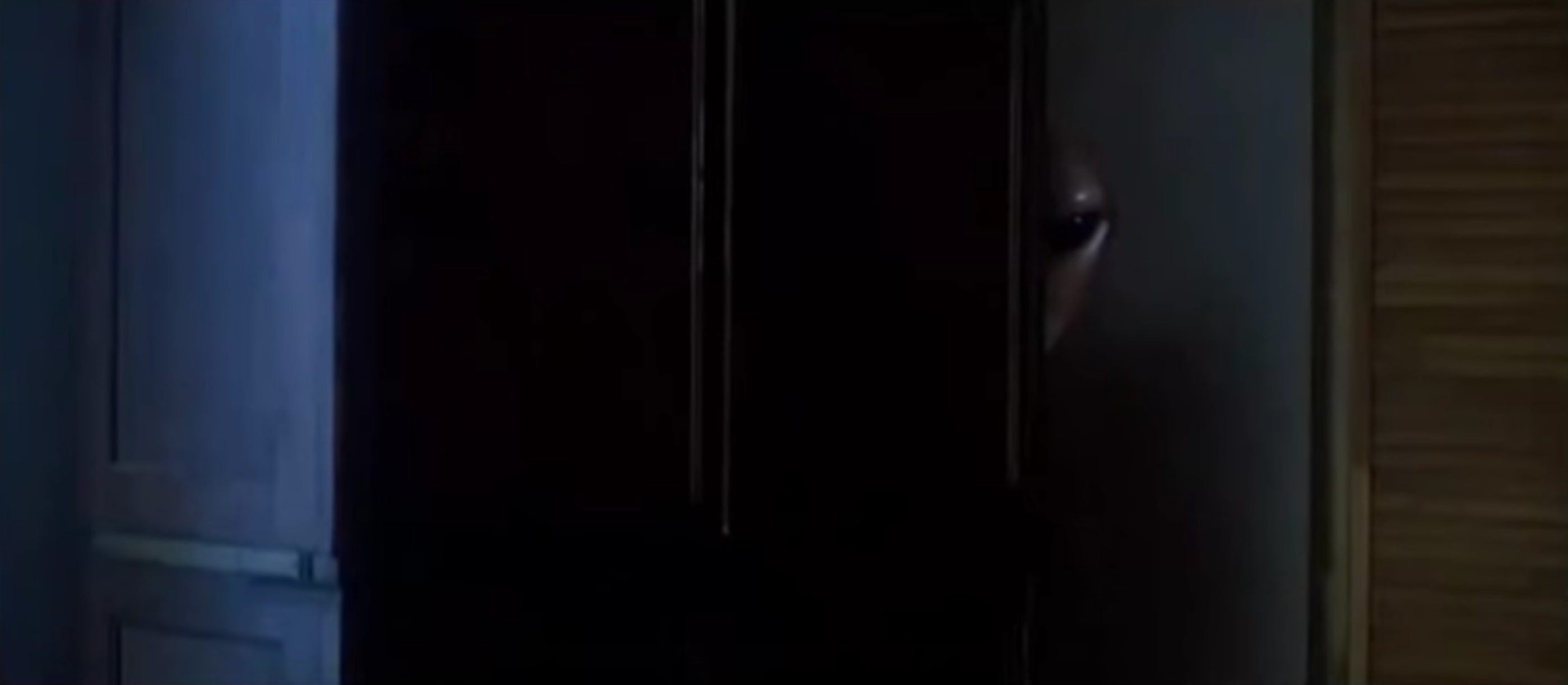 RATINGS AND RECOMMENDATIONS:
COMMUNION (1989)
Mattroid: 9/10
Station! ZERO. Yes, really.
Solo: 8/10
Brain: 9/10
SpaceWolf: 8/10
Dave Bowman: 8/10
FIRE IN THE SKY (1993)
Mattroid: Perfect 10
Station! Likes it!
Solo: 9/10
Brain: 7/10
SpaceWolf: 9/10
Dave Bowman: 9/10
LINKS FOR THIS EPISODE:
I KNOW WHAT I SAW

Travis Walton tells of his alien abduction experience
https://www.youtube.com/watch?v=k_UoZ-n0xfc
Travis Walton's First Interview Ever – After His Abduction
https://www.youtube.com/watch?v=H9URS29PjjQ
The Best of Christopher Walken in Communion (1989):
https://www.youtube.com/watch?v=B-weSfjr-iE
Dr. Steven Greer: A retired emergency physician. The Disclosure Project is a research project working to fully disclose the facts about UFOs, extraterrestrial intelligence, and classified advanced energy and propulsion systems. We have over 500 government, military, and intelligence community witnesses testifying to their direct, personal, first-hand experience with UFOs, ETs, ET technology, and the cover-up that keeps this information secret.
Dr. Steven Greer: The FAKE 'Alien' Attack is Real & Coming Soon!
https://www.youtube.com/watch?v=F33rUJGrshU
FULL VIDEO:
https://www.youtube.com/watch?v=-w0Odg3k7xM
Channeling Erik: Interviews With My Son in the Afterlife
After my son, Erik Medhus took his own life, he began to visit friends, family and the readers of my blog, http//:www.channelingerik.com. Eventually, he began to share what he had learned from the Other Side. This channel will include either videos or audio only recordings of his insight and wisdom. All of them explore the true nature of death, the afterlife, reality, the soul and the human experience — as told by Erik himself, translated by world-renowned medium, Jamie Butler (withloveandlight.com). The interviews found in this channel are the first of its kind to finally provide answers, directly from Heaven. Please go to his Facebook page at http:\\www.facebook.com/ChannelingErik and join his blog at www.channelingerik.com.
Channeling Erik: Interview with Small Gray Aliens, Part One
https://www.youtube.com/watch?v=BAbUxg0tuR4
Channeling Erik: Interview with Tall White Aliens, Part One
https://www.youtube.com/watch?v=W90zrEa80XQ