Podcast: Play in new window | Download
Subscribe: Apple Podcasts | Android | RSS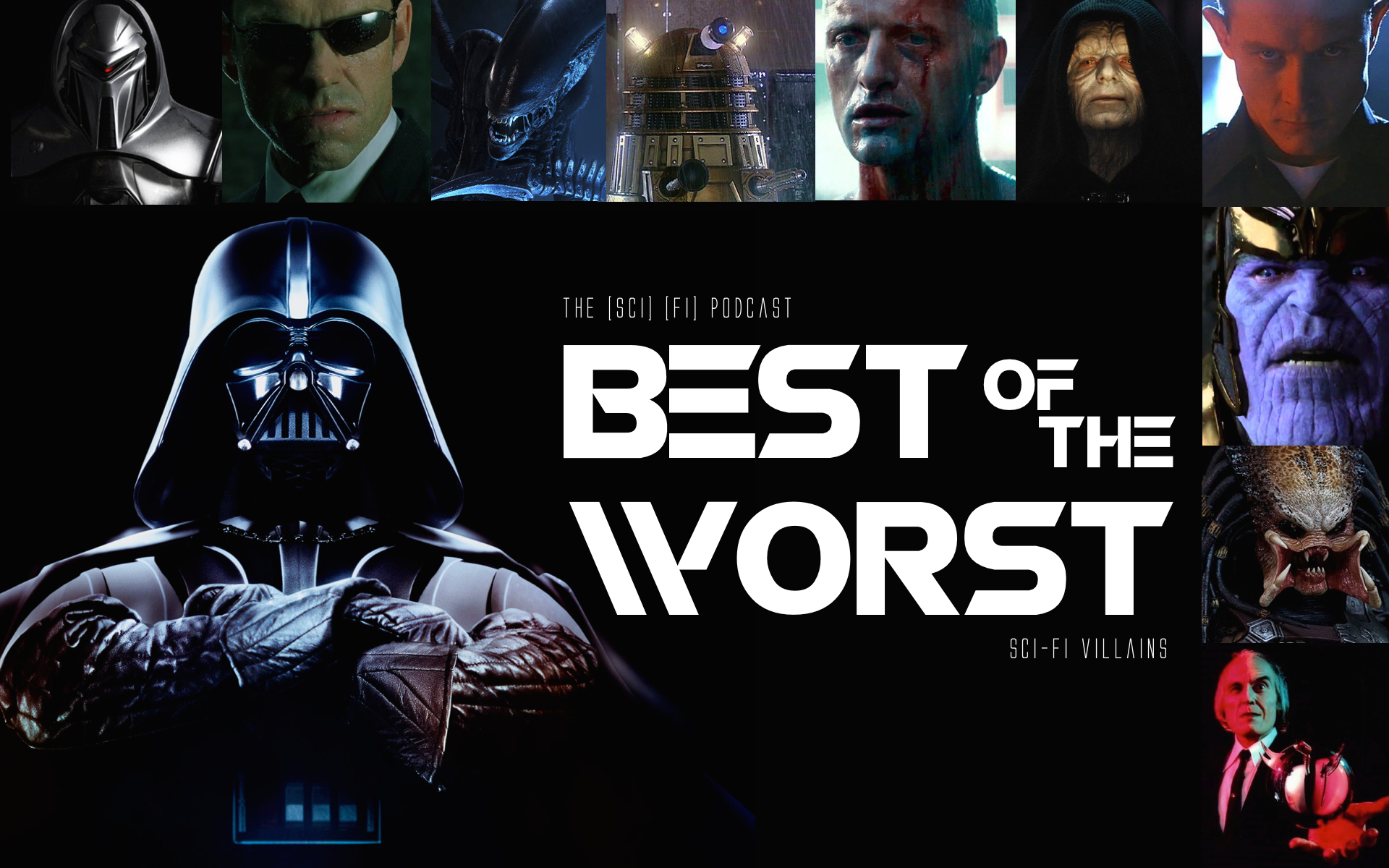 Welcome to The SciFi Podcast, a wretched hive of scum and villainy a bi-weekly podcast focused on in-depth discussion of all things Science Fiction. The SciFi Podcast features four hosts—Mattroid, Brain, Solo, and Station!—and frequent guests. Each episode we look at a science fiction theme or franchise and take the discussion where no show has gone before.
Finally, an in-depth discussion revolving around the baddest characters in all of science fiction. Few things make a movie excel or plummet like a villain–are they scary? monstrous? evil? hysterical? pathetic? Some of each, and each host takes the time to bring to you their three favorite and three least favorite villains, and then some. Make sure you take to the boards or Facebook page after you listen so you can contribute to the discussion! Is the Predator a villain or not?! Let us know! 
(stick around until the end for a behind the scenes discussion about snacks!)
Theme music courtesy of I Hear Sirens, featuring Matt on bass and Liz on keyboard. Hear more of I Hear Sirens ethereal, instrumental, post-rock at BandCamp. Podcast production by Mattroid, artwork by show producer SpaceWolf.