Podcast: Play in new window | Download
Subscribe: Apple Podcasts | Android | RSS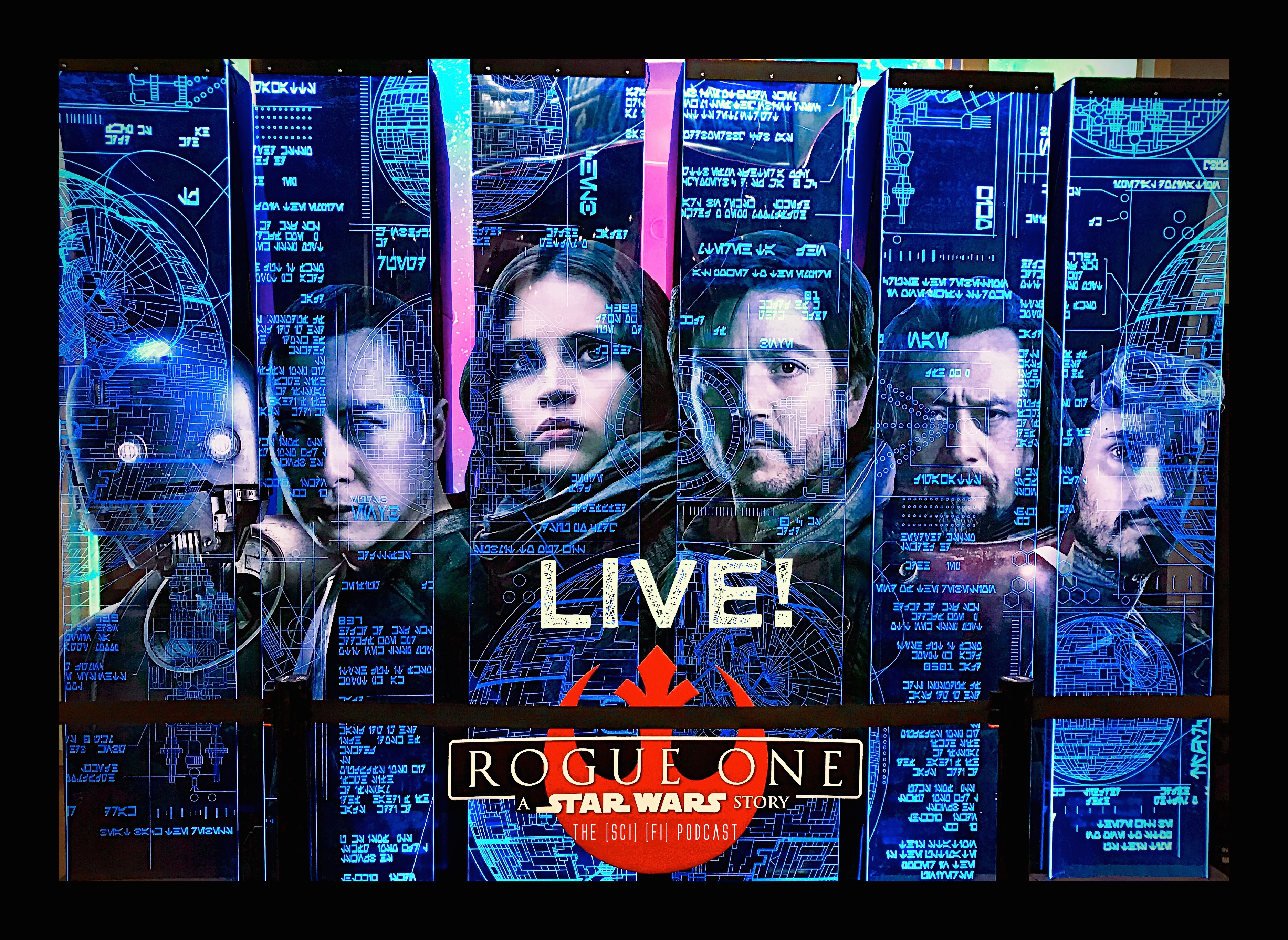 Welcome to The SciFi Podcast, a wretched hive of scum and villainy a bi-weekly podcast focused on in-depth discussion of all things Science Fiction. The SciFi Podcast features four hosts—Mattroid, Brain, Solo, and Station!—and frequent guests. Each episode we look at a science fiction theme or franchise and take the discussion where no show has gone before.
This episode is another LIVE! recording (sorry about the sound flubs!), where your lovable band of podcasting misfits gleefully discuss the highly anticipated, eagerly awaited, very first Star Wars anthology movie, Rogue One. The second half of the episode is a spoiler-heavy discussion, but if you've not yet seen the movie, you can still get a full, spoiler-free review in the first part of the show.
Did you love it? Hate it? Somewhere in the middle? Let us know!
Theme music courtesy of TMMC, which features Matt on guitar, and I Hear Sirens, featuring Matt on bass and Liz on keyboard. Hear more of I Hear Sirens ethereal, instrumental, post-rock at BandCamp. Podcast production and artwork by Mattroid and SpaceWolf.