Podcast: Play in new window | Download
Subscribe: Apple Podcasts | Android | RSS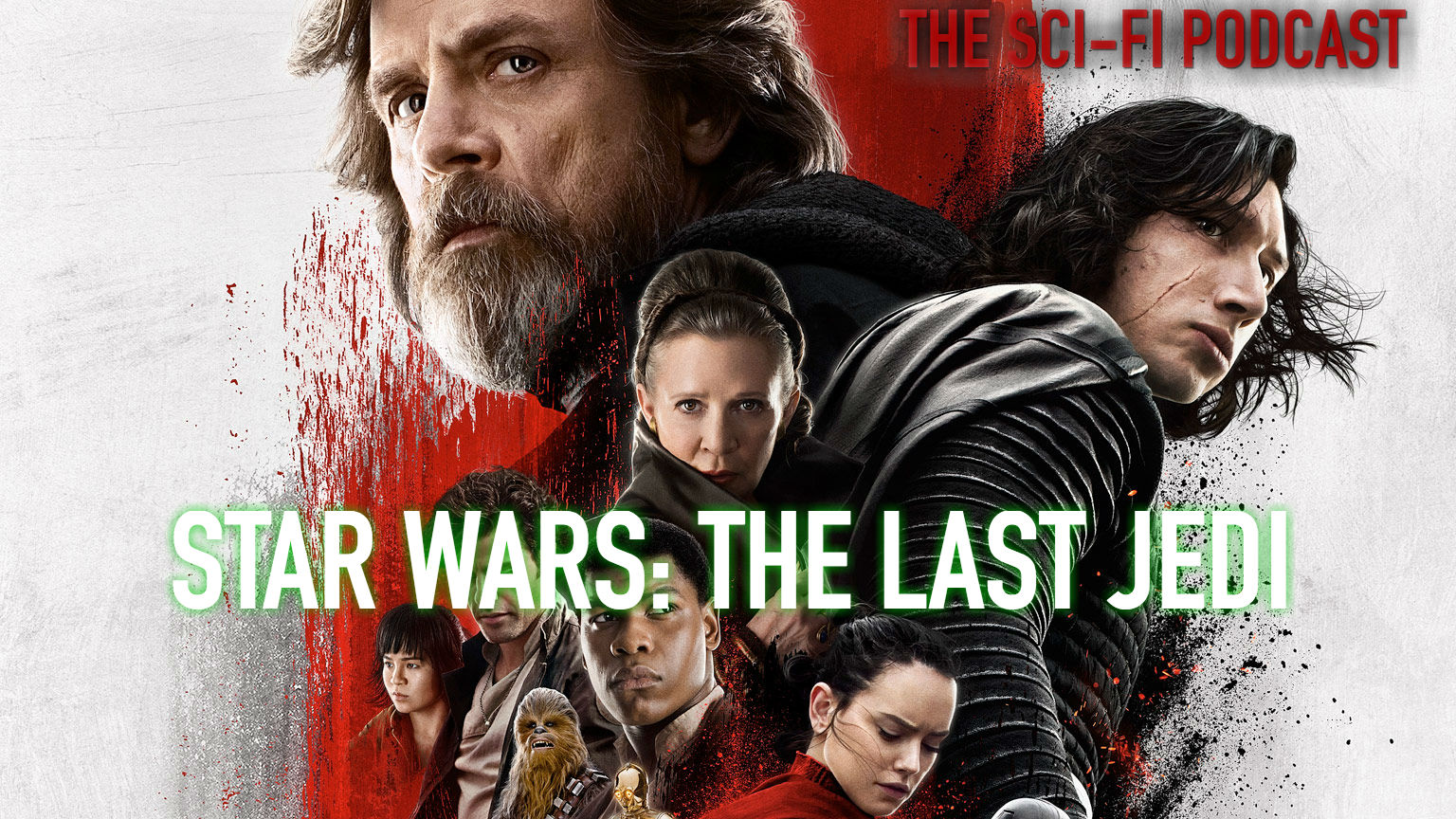 Welcome to The SciFi Podcast, a wretched hive of scum and villainy a bi-weekly podcast focused on in-depth discussion of all things science fiction. The SciFi Podcast features three hosts—Mattroid, Solo, and Station!—and frequent guests. Each episode we look at a science fiction theme or franchise and take the discussion where no show has gone before.
Finally, December of 2017 arrived, and with it the most anticipated movie in the last two years; Star Wars: The Last Jedi. The dramatic continuation of The Force Awakens finds out heroes–both new and old–banding together to escape, and if possible, defeat the First Order once and for all.
How did this movie compare to it's predecessors? Does Finn matter? WHO IS REY?! All these things and more are discussed in a lengthy and fantastic review and dissection of the film, by Mattroid, Solo, and friend of the podcast Nick Ricci. Station! was forced to sit this one out, once again caring for a baby, but her thoughts on TLJ will be heard in future episodes.
Theme music courtesy of i hear sirens, featuring Matt on bass and Liz on keyboard. Hear more of i hear sirens ethereal, instrumental, post-rock at BandCamp. Podcast production by Mattroid; artwork by Mattroid.
SHOW NOTES: