Podcast: Play in new window | Download
Subscribe: Apple Podcasts | Android | RSS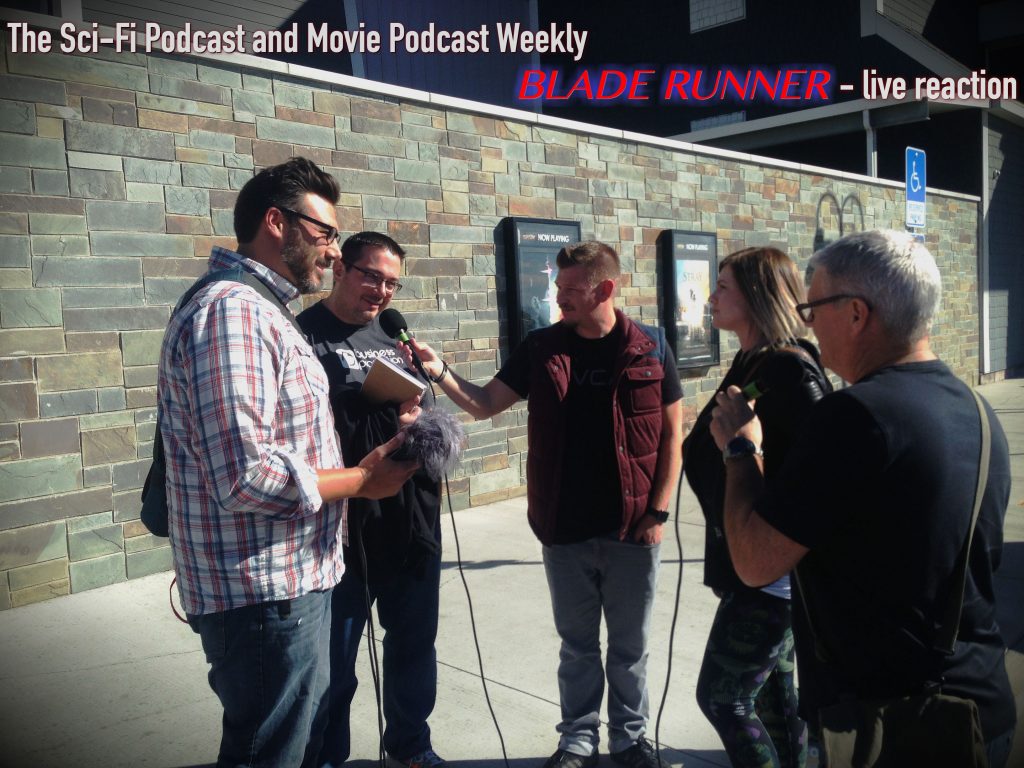 Welcome to The SciFi Podcast, a wretched hive of scum and villainy a bi-weekly podcast focused on in-depth discussion of all things science fiction. The SciFi Podcast features four hosts—Mattroid, Solo, and Station!—and frequent guests. Each episode we look at a science fiction theme or franchise and take the discussion where no show has gone before.
In this short episode (which is really a teaser for the upcoming Blade Runner episode), the Sci-Fi Podcast is joined by Jay and Karl from Movie Podcast Weekly, and special guest Sharon Solo Jr. Together they discuss their initial reactions and feelings about Blade Runner 2049. Did it hold up to the original? Was Karl disappointed? There's just too much to sum here, and we want to hear what you thought about it, so check the comments section and leave your own.
Theme music courtesy of i hear sirens, featuring Matt on bass and Liz on keyboard. Hear more of i hear sirens ethereal, instrumental, post-rock at BandCamp. Podcast production and artwork by Mattroid; photograph by Sharon Solo Jr.