Podcast: Play in new window | Download
Subscribe: Apple Podcasts | Android | RSS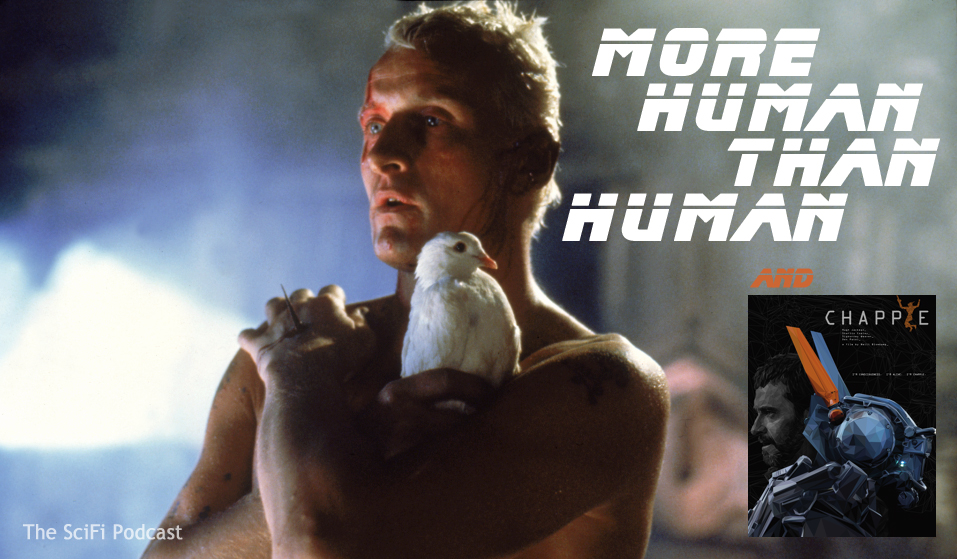 Welcome to The Sci-Fi Podcast, a wretched hive of scum and villainy a bi-weekly podcast focused on in-depth discussion of all things Science Fiction. The Sci-Fi Podcast features three hosts—Mattroid, Solo, and Station!—and frequent guests. Each episode we look at a science fiction theme or franchise and take the discussion where no show has gone before.
On this episode of The Sci-Fi Podcast, we welcome guest SpaceWolf for our discussion of the theme "More Human Than Human" as it relates to artificial intelligence in science fiction. We'll also give you our review of the recently released 2015 film Chappie, another more human than human film from the makers of District 9.
Theme music courtesy of I Hear Sirens, featuring Matt on Bass and Liz on keyboard. Hear more of I Hear Sirens ethereal, instrumental, post-rock at BandCamp. Podcast production and artwork by Joshua Ligairi aka SpaceWolf who can be found podcasting at Movie Stream Cast and Horror Movie Podcast. You can also follow him on Twitter @IcarusArts.
Show notes after the jump.