Podcast: Play in new window | Download
Subscribe: Apple Podcasts | Android | RSS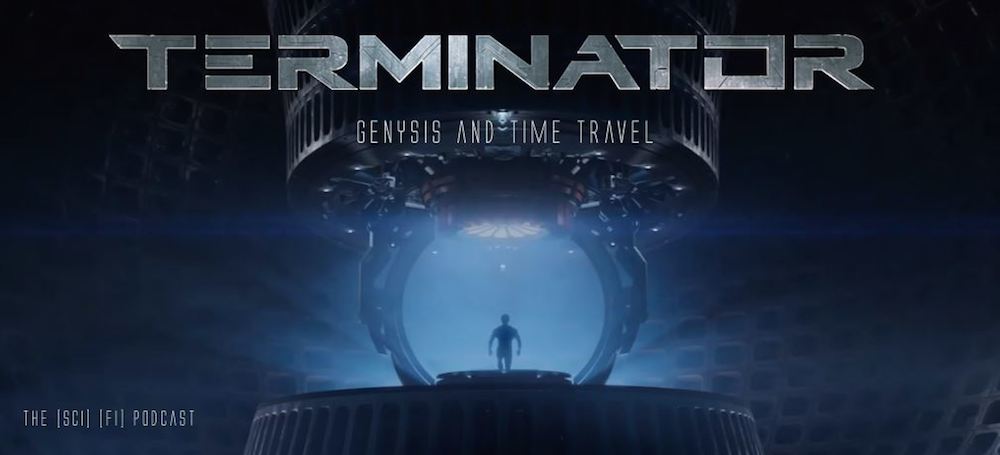 Welcome to The SciFi Podcast, a wretched hive of scum and villainy a podcast focused on in-depth discussion of all things Science Fiction. The SciFi Podcast features three hosts—Mattroid, Solo, and Station!—and frequent guests. Each episode we look at a science fiction theme or franchise and take the discussion where no show has gone before.
We thought it was "about time" we get to our Terminator Genysis coverage, so we brought on special guest Brian "The Brain" Patchett, our real life friend and a real life physicist, for our discussion of the the film and the themed discussion of the real science behind the filmic representation of fictional time travel.
Theme music courtesy of I Hear Sirens, featuring Matt on bass and Liz on keyboard. Hear more of I Hear Sirens ethereal, instrumental, post-rock at BandCamp. Podcast production by Solo and SpaceWolf. Art by SpaceWolf.
Show notes after the jump.
Continue reading →