Podcast: Play in new window | Download
Subscribe: Apple Podcasts | Android | RSS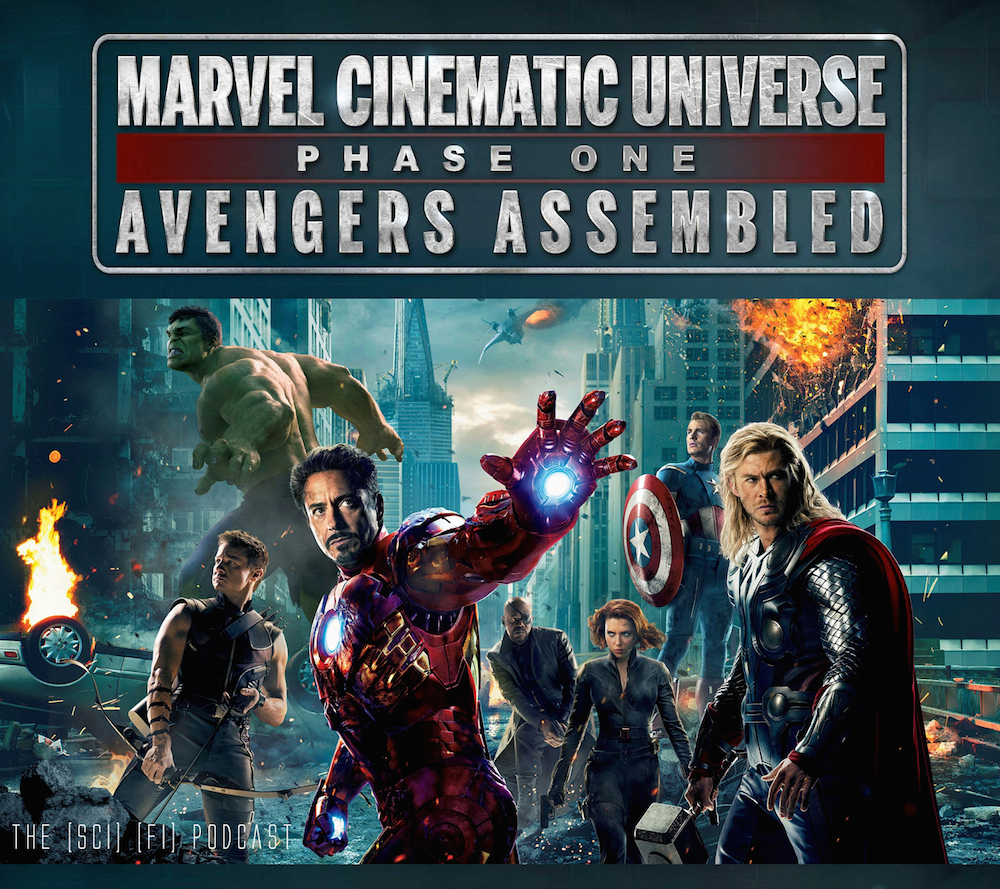 Welcome to The SciFi Podcast, a wretched hive of scum and villainy a podcast focused on in-depth discussion of all things Science Fiction. The SciFi Podcast features three hosts—Mattroid, Solo, and Station!—and frequent guests. Each episode we look at a science fiction theme or franchise and take the discussion where no show has gone before.
On this episode of The SciFi Podcast, SpaceWolf returns for a Considering the Sequels style show to discuss the entire first phase of the Marvel Cinematic Universe. That's right, we're bringing you mini-reviews of Iron Man (2008) and The Incredible Hulk (2008) and Iron Man 2 (2010) and Thor (2011) and Captain America: The First Avenger (2011) and The Avengers (2012) — right here, right now!
And that's just the beginning! Come back next week for our discussion of Phase 2 of the Marvel Cinematic Universe with special guest Wildman Willis Wheeler, as well as reviews for the two latest MCU films Avengers: Age of Ultron (2015) and Ant-Man (2015)!
Theme music courtesy of I Hear Sirens, featuring Matt on bass and Liz on keyboard. Hear more of I Hear Sirens ethereal, instrumental, post-rock at BandCamp. Podcast production and art by SpaceWolf.

Show notes after the jump.
Continue reading →