Podcast: Play in new window | Download
Subscribe: Apple Podcasts | Android | RSS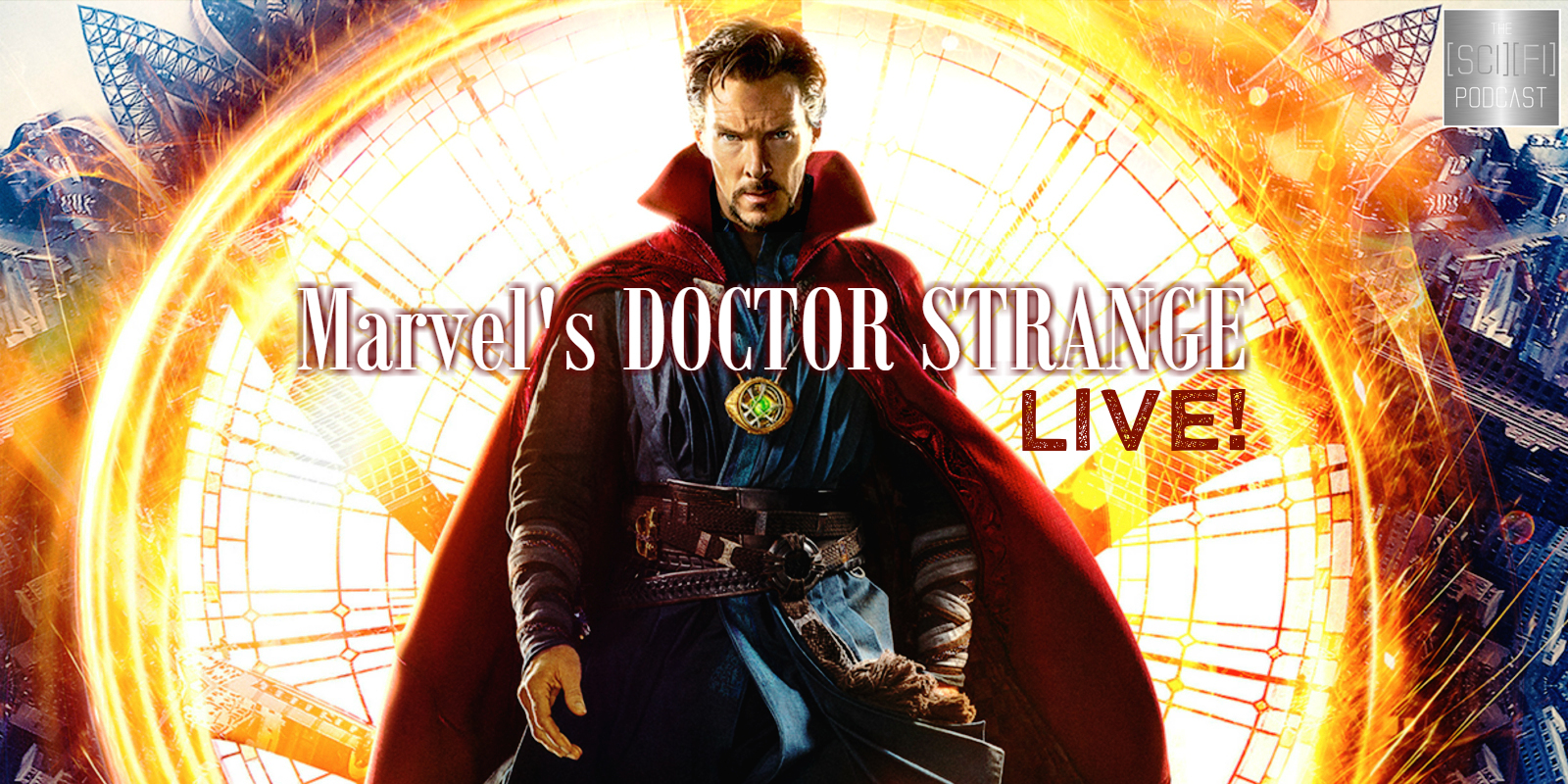 Welcome to The SciFi Podcast, a wretched hive of scum and villainy a bi-weekly podcast focused on in-depth discussion of all things Science Fiction. The SciFi Podcast features four hosts—Mattroid, Solo, Brain, and Station!—and frequent guests. Each episode we look at a science fiction theme or franchise and take the discussion where no show has gone before.
The Marvel Cinematic Universe is ever expanding, and after more than a dozen movies we've finally entered the mystical side of Marvel! Ushering us into the unknown, Doctor Strange joins the likes of Captain America and Iron-Man with his first entry into the MCU. How does it hold up against the other films? Do we finally get a decent Marvel villain?
In this episode, your faithful sci-fi crew brings you their review – LIVE! – right after their viewing of the film. What did you think about the Doctor Strange movie? Let us know in the comments section.
Theme music courtesy of I Hear Sirens, featuring Matt on bass and Liz on keyboard. Hear more of I Hear Sirens ethereal, instrumental, post-rock at BandCamp. Podcast production by Solo and Mattroid. Artwork by Mattroid and SpaceWolf. The episode is brought to you by Audible.com. Get a free 30-day trial at www.Audibletrial.com/thescifipodcast, and don't forget to tell your friends!
Continue reading →