Podcast: Play in new window | Download
Subscribe: Apple Podcasts | Android | RSS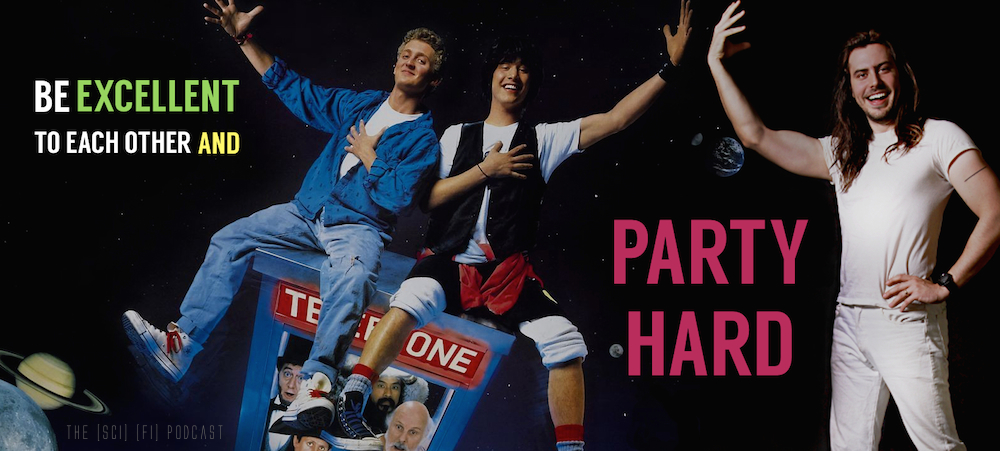 Welcome to The SciFi Podcast, a wretched hive of scum and villainy a bi-weekly podcast focused on in-depth discussion of all things Science Fiction. The SciFi Podcast features three hosts—Mattroid, Solo, and Station!—and frequent guests. Each episode we look at a science fiction theme or franchise and take the discussion where no show has gone before.
On this episode of The SciFi Podcast, we welcome a most-triumphant guest, Andrew W.K., to discuss his music, philosophies, science fiction and, of course, Bill S. Preston, Esquire and "Ted" Theodore Logan. That's right, Andrew W.K. joins your hosts for reviews of the hard-partying films Bill & Ted's Excellent Adventure (1989) and Bill & Ted's Bogus Journey (1991). Station!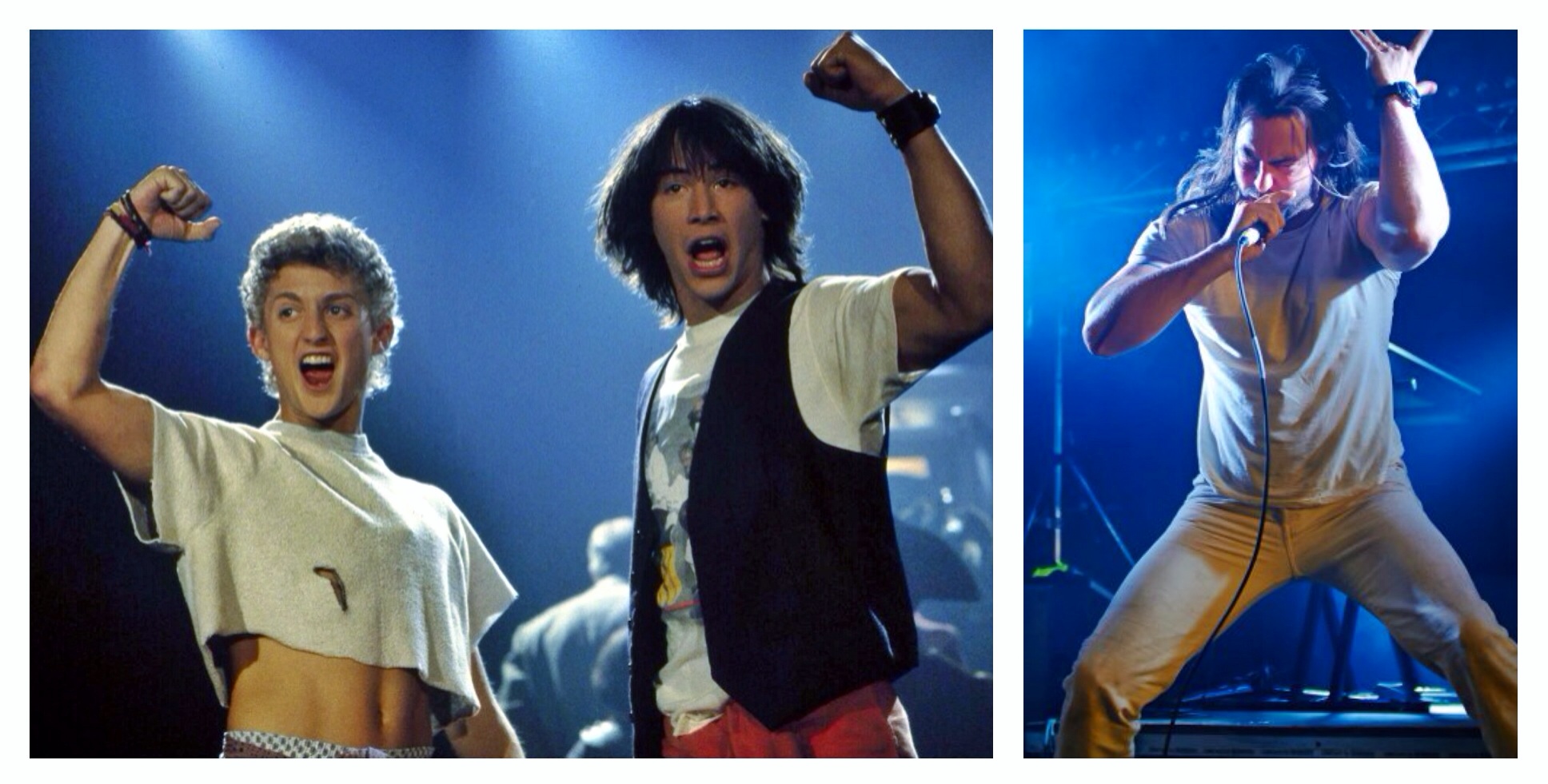 Find Andrew W.K.'s rock anthems of the future on iTunes or, even better, get something real to hold in your hand directly from his website at AndrewWK.com. You can (and should) also follow him on Twitter, Facebook, Instagram and YouTube. Please go find him on at least one of these platforms and thank him for coming on The SciFi Podcast.
On most episodes, theme music comes courtesy of I Hear Sirens, featuring Matt on bass and Liz on keyboard. Hear more of I Hear Sirens' ethereal, instrumental, post-rock at BandCamp. This episode's theme music features Andrew WK tracks from his recordings, which can be found on iTunes. Podcast production by Mattroid. Artwork by SpaceWolf.