Podcast: Play in new window | Download
Subscribe: Apple Podcasts | Android | RSS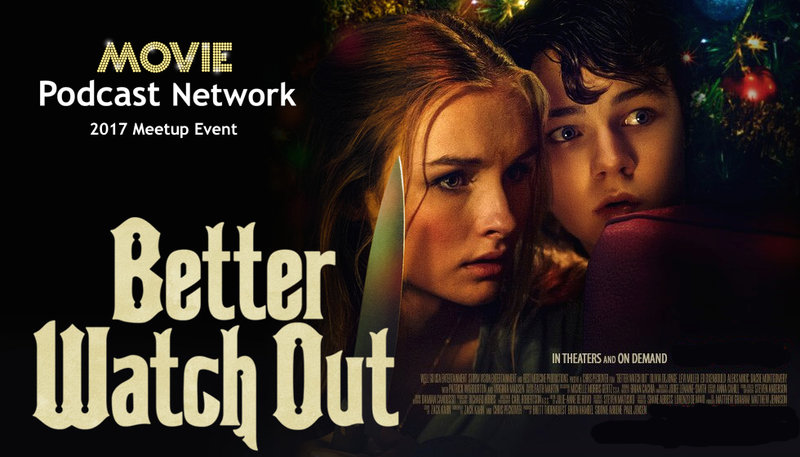 Sci-fi nerds…welcome! For those who did not get to attend this year's Movie Podcast Network MeetUp Event in Salt Lake City, we are producing a few episodes of our coverage from the event.
Christmas came early to the safe neighborhood of Salt Lake City, Utah! It was an incredible event and we wish you all could have joined us. The weekend included multiple meals with hosts and listeners, trivia games, live podcasting, live music, hiking, a birthday party, group screenings of Better Watch Out (2017)—with a Filmmaker Q&A—and Tremors (1990), plus a double feature of Friday the 13th (1980) and Friday the 13th: The Final Chapter (1988) on the actual Friday the 13th of October 2017. Whew! Quite a weekend! You're going to hear great live recordings from all these events in the days to come.
Here, UMC's own Gillman Joel, Dr. Shock and Wolfman Josh podcast with their MPN co-horts from Horror Movie Podcast, Retro Movie Geek, Movie Podcast Weekly and Movie Stream Cast, in front of a live audience after a screening of Better Watch Out (2017). The panel is also joined by the film's writer/director, Chris Peckover for a Q&A with the MPN listeners. If you're jealous of all the fun we had at the 2017 MPN Meetup Event, you'd better watch out for the next one! We'd love to see you there.
This film is currently available to stream on Amazon. Continue reading →