Podcast: Play in new window | Download
Subscribe: Apple Podcasts | Android | RSS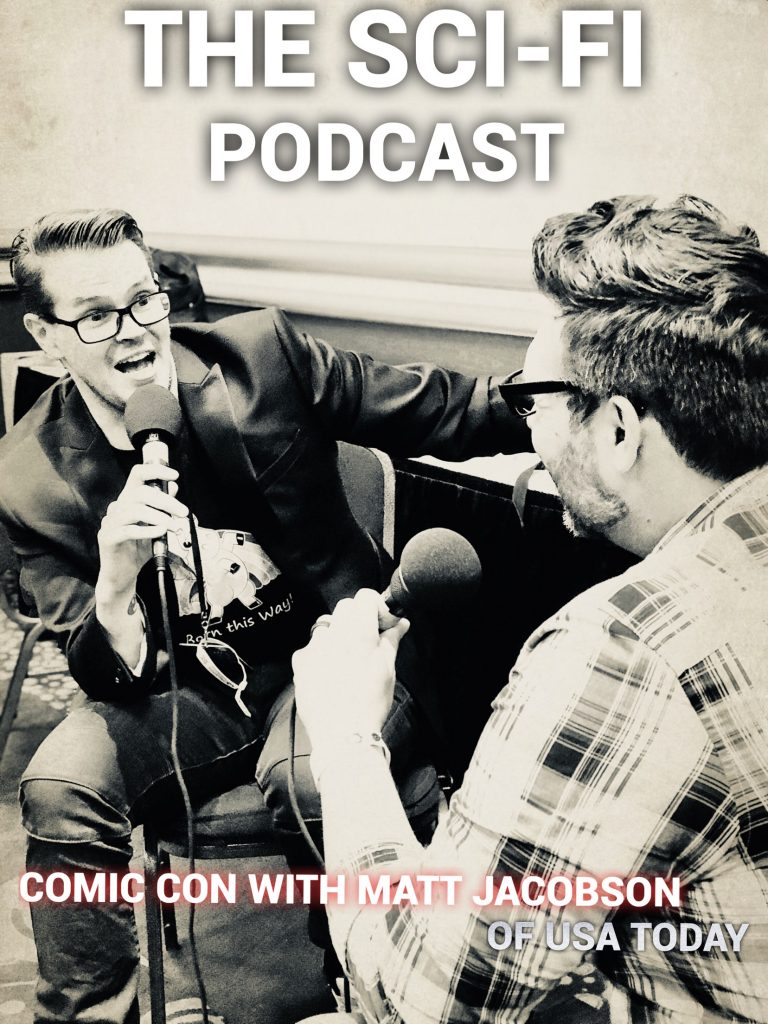 Welcome to The SciFi Podcast, a wretched hive of scum and villainy a bi-weekly podcast focused on in-depth discussion of all things science fiction. The SciFi Podcast features three hosts—Mattroid, Solo, and Station!—and frequent guests. Each episode we look at a science fiction theme or franchise and take the discussion where no show has gone before.
In Salt Lake City, Comic Con is alive and well. Your crew from The Sci-Fi Podcast witnessed thousands of eager geeks prove to each other that there's no place like a comic convention to take in the sights, sounds, and smells of America's beloved nerd culture. Along the way, through the three-day event, we were fortunate enough to cross paths with the lovely and hilarious Matt Jacobson, who writes for The Spectrum and USA Today. We took the chance to interview him and ask a few sci-fi standard questions, and he most definitely did not let us down.
Have you been to a comic convention before? Do you read USA Today? Do you love Andy Warhol? There's so much to discuss, and we want to hear your thoughts about these movies, so check the comments section and leave your own.
Theme music courtesy of i hear sirens, featuring Matt on bass and Liz on keyboard. Hear more of i hear sirens ethereal, instrumental, post-rock at BandCamp. Podcast production and artwork by Mattroid.