Podcast: Play in new window | Download
Subscribe: Apple Podcasts | Android | RSS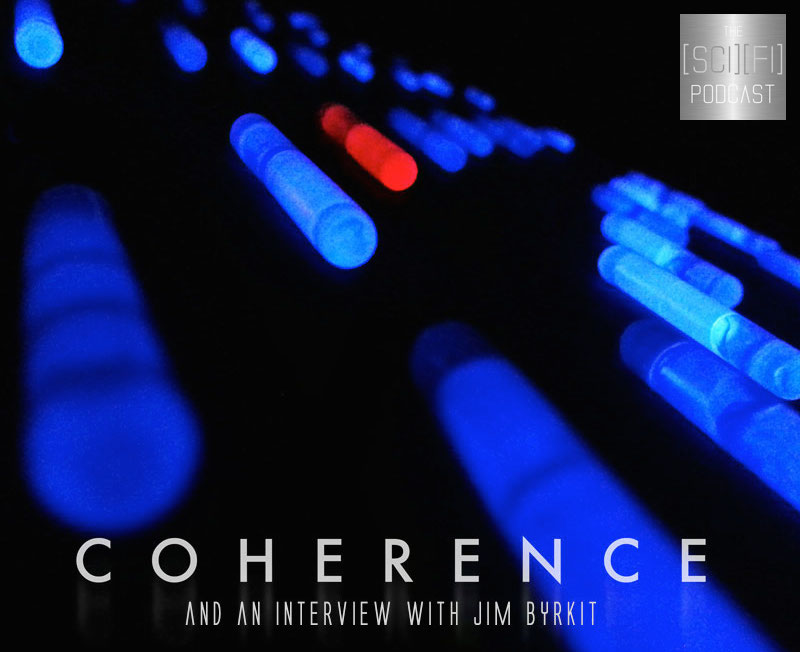 Welcome to The SciFi Podcast, a wretched hive of scum and villainy a bi-weekly podcast focused on in-depth discussion of all things Science Fiction. The SciFi Podcast features three hosts—Mattroid, Solo, Brain, and Station!—and frequent guests. Each episode we look at a science fiction theme or franchise and take the discussion where no show has gone before.
In this special episode, Station! and Mattroid briefly provide comments on the thriller sci-fi/fantasy film Coherence, before interviewing the hilarious and insightful writer and director of the film, Jim Byrkit. What did you think of Coherence? What color is your glowstick? Let us know in the comments section, below. And don't miss the epic Coherence episode of TSFP sister show Movie Stream Cast where SpaceWolf and Cody Clark review the film before Brain brings it with his typical physicist-ish-insights knowledge.
Theme music courtesy of I Hear Sirens, featuring Matt on bass and Liz on keyboard.
Hear more of I Hear Sirens ethereal, instrumental, post-rock at BandCamp. Podcast production and artwork by Mattroid.