Podcast: Play in new window | Download
Subscribe: Apple Podcasts | Android | RSS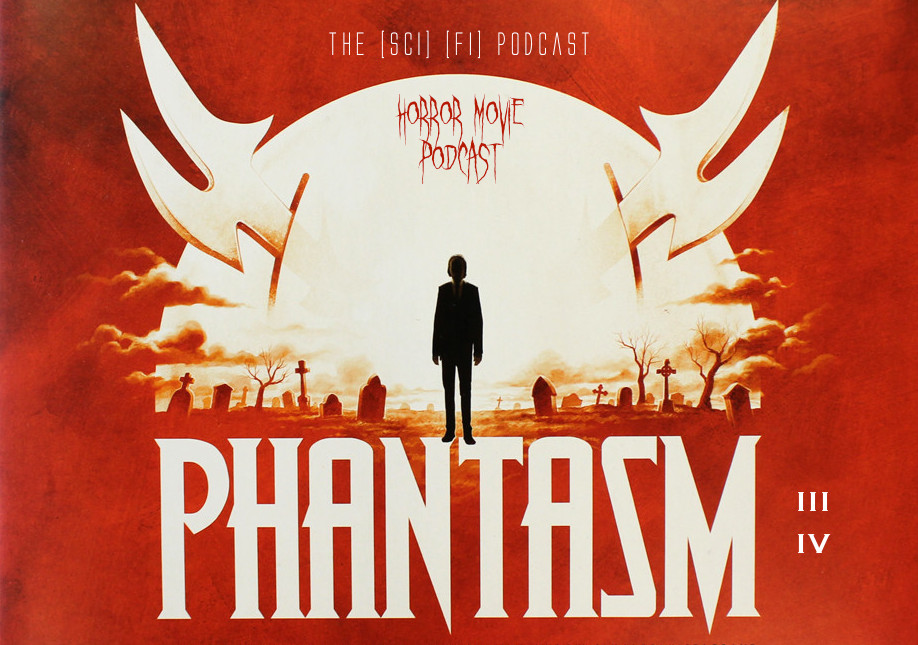 Welcome to The SciFi Podcast, a wretched hive of scum and villainy a podcast focused on in-depth discussion of all things Science Fiction. The SciFi Podcast features three hosts—Mattroid, Solo, and Station!—and frequent guests. Each episode we look at a science fiction theme or franchise and take the discussion where no show has gone before.
On this episode of The SciFi Podcast, Solo is absent, but Mattroid and Station welcome the hosts of Horror Movie Podcast—Wolfman Josh (aka SpaceWolf), Jay of the Dead (aka Jalien) and Dr. Shock (aka Bowman)—to take on The Tall Man and his balls with a continuation of the Phantasm Franchise Crossover Review that we started on the previous episode of HMP.
That's right, in this episode of TSFP we will be covering the science fiction horror fantasy films Phantasm III: Lord of the Dead & Phantasm IV: Oblivion. If you haven't heard it yet, you should start with Horror Movie Podcast Ep 83 for the first half of this review where we cover Phantasm and Phantasm II. LISTEN HERE!
Theme music courtesy of I Hear Sirens, featuring Matt on bass and Liz on keyboard. Hear more of I Hear Sirens ethereal, instrumental, post-rock at BandCamp. This episode also includes the music of Chatter. Take a listen at AllMusic.com. Podcast production and art by SpaceWolf. Original Phantasm art from the Mondo release of the Phantasm Original Motion Picture Score LP.
Show notes after the jump!
Continue reading →